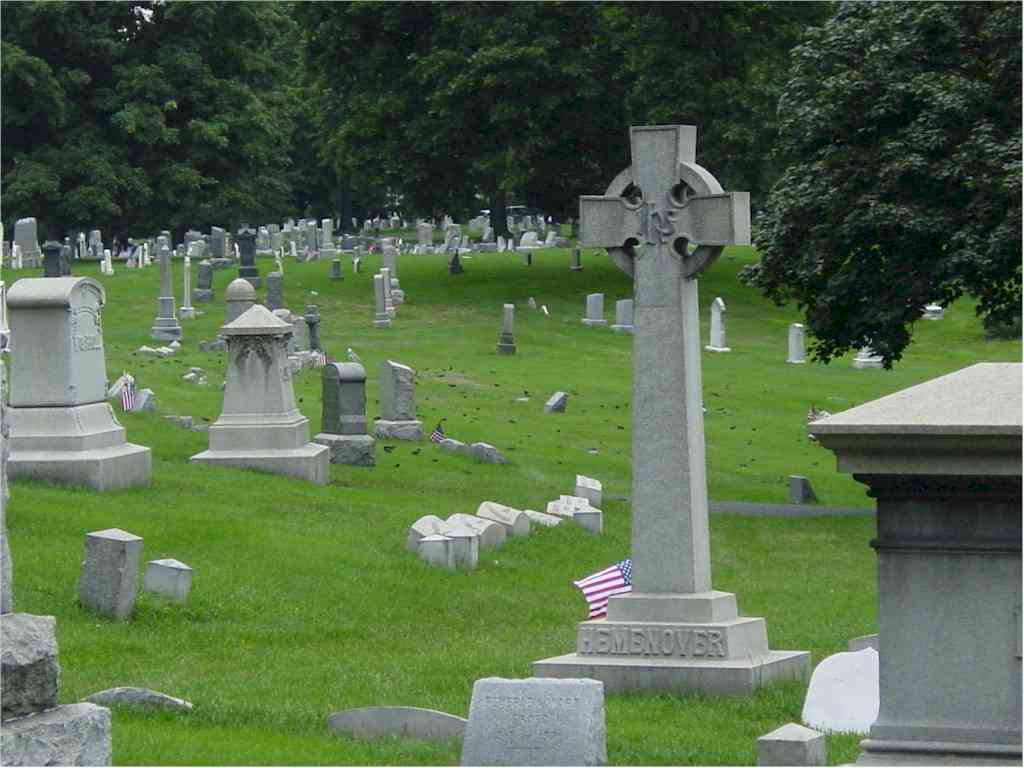 Ah, Graveyard Dirt ... the magical ingredient that so many authors of modern "magical" books get wrong. Graveyard Dirt is, plain and simply, dirt that is bought from a grave and used in magical workings to employ the assistance and power of a spirit in whatever magical working you are doing.
Some authors have claimed that graveyard dirt is either ground patchouli or ground up mullein. This is a patent falsehood based around their own cultural fear of the dead inherited from European magico-cultural systems. Hoodoo, by contrast, inherited the typically West African value systems where the dead are venerated and treated as magical allies to help fight the good cause for you on the other side.
Graveyard Dirt is used in everything from Love Spells to Crossings. You can sprinkle a mixture of graveyard dirt, sulfur and red pepper in someone's tracks to curse them. You can sprinkle a little graveyard dirt (obtained from the grave of someone who loved you) on someone's hair to make them fall in love with you. You can add graveyard dirt to mojo bags to gain the assistance of a spirit in accomplishing your goal. You can even put some graveyard dirt along with snake sheds and horse hair into someone's food to put "live things in them"! The uses are limitless.
But whose graveyard dirt do you use?
Picking the right grave is important, because you want to choose the right spirit for the right job. Some folks say to buy the graveyard dirt of a soldier's grave because they are strong and know how to take orders. Others say to use the graveyard dirt of a very young child because they are easily manipulated to do your bidding.
I think the important thing to consider is your magical goal and how to accomplish it. You wouldn't want a soldier working to get you your perfect mate. Similarly you wouldn't want to involve your mother's spirit in the cursing of an enemy.
Consider the following examples:
Using the graveyard dirt of a lawyer to win a court case
Using the graveyard dirt of a detective or police officer to expose a rapist
Using the graveyard dirt of a dockworker to get steady employment
Using your grandma's graveyard dirt to get your perfect mate
Using graveyard dirt from a doctor to help you overcome illness
How to obtain Graveyard Dirt
Graveyard Dirt must be purchased. It is obtained through a contract with the spirit of the person that was buried there. There are just as many techniques for buying graveyard dirt as there are ways of using it, but I will give my own two versions I use here.
Supplies Needed:
A trowel
A plastic bag
A small bottle of whiskey (like the kind they give out on airplanes)
A mercury (silver) dime
9 pennies
A bouquet of flowers
A candle and some way to light it
A label or piece of paper and a pen to write with

Process:
I personally like going to cemetery to get graveyard dirt on the dark moon, but any time at night is fine. Have all of your supplies in your plastic bag and the flowers in hand (so that folks think you are just going to visit a grave and clean it up. If anyone asks why you are there at night, tell them that you just got off work and wanted to pay respects to your grandmother on the anniversary of her death. That's enough to shut most folks up.
As I reach the gates of the cemetery, I leave 9 pennies in honor of the spirit who owns and guards all cemeteries. I ask for her permission and protection while I do my work and then I proceed in.
Finding the Live Grave:
I start in the center of the cemetery, walking on foot and hold the lit candle in my hand. I reach out with my thoughts and talk to the spirits of the graveyard telling them the work that I wish to accomplish with my magic and asking who among them will assist me in my work. I wait for a tug leading me in the right direction and I proceed slowly, feeling my way toward the grave that calls to me. When I get there, I place the candle on the grave and sit on top of it and meditate/pray with that spirit for a while explaining my situation. I ask for their permission and assistance and if I get an affirmative, I then begin to buy the dirt.
Buying the Graveyard Dirt:
I tend to take dirt from the head of the grave. Others say to take dirt from the head and foot of the grave. Still others say to take dirt from the right hand side of the grave. If it is a love spell, it will be the grave of someone I love, and I will take it from over their hearts. I cut out a small plug in the sod, dig down about 6 inches into the dirt with my trowel. I put the dirt in my plastic bag. I them drop the silver dime into the hole in payment for the dirt, thanking the spirit and saying "As I have paid you in silver, so shall you pay me in labor!" I then pour the bottle of whiskey into the hole, and I replace the plug of sod to cover the hole. I write down the name, birth and death dates of the grave on a piece of paper or label and affix it to the bag. I then hold the bag of dirt in my hand and pray hard and loud for the spirit of the grave to come with me, that he has work to do, and that it is through his work that his spirit will be elevated and redeemed. I leave the candle to burn on the headstone and I place the flowers at the grave. (I was once instructed to leave the flowers at the neighboring headstone and then discovered that the neighboring headstone was that individual's wife. So it's always good to have flowers on you.)
Leave the grave knowing that you have that spirit's assistance and his power in his grave's dirt. Don't look back. Leave the cemetery and go home by a different route than the one you came by. I usually lay out the dirt on a piece of foil to thoroughly dry out. Once fully dry, I sift the dirt to remove any roots or rocks, and store the dirt in a bag with the name, birth and death dates on it.
Every time I use the dirt, I call the spirit by name and command it to assist me with my work by the contract we made in the cemetery. This is powerful, old-time hoodoo, and it's a trick up your sleeve that not many magic crafters ever expect.